BioGuard Premium Chemicals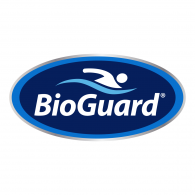 Port Perry Pool & Spa is proud to offer BioGuard chemicals. We offer a complete line for pool & spa applications. In addition we also offer a complete line of chlorine, bromine, and salt water specific chemicals. Come in for a free water test and let our professionally trained staff answer any questions you may have.
Power Pucks, Silk Sticks, Smart Sticks
Bromine tabs & Bromine Pucks
Smart Shock, Burn-out 35, Burnout 3
Banish & Erase - Concentrated
Balance Pack 100, 200, 300. Lo N Slo PH Reducer. Stabilizer 100.
Clarifying Tablets, Polysheen Blue, Powerfloc
Pool Tonic, Pool Complete, Optimizer Plus, Pool Magnet Plus, Stain & Scale
Stow-Away, Off the Wall Cleaner, Salt Cell Cleaner, Liquid Solar Blanket